"Unleash Your Wardrobe's Full Potential with the Heavy Duty Cloth Hanging Rack – Elevate Your Style, Elevate Your Space!"
Description:
Upgrade your wardrobe organization with our Heavy Duty Cloth Hanging Rack. This robust and versatile rack is designed to provide a durable and convenient solution for your clothing storage needs.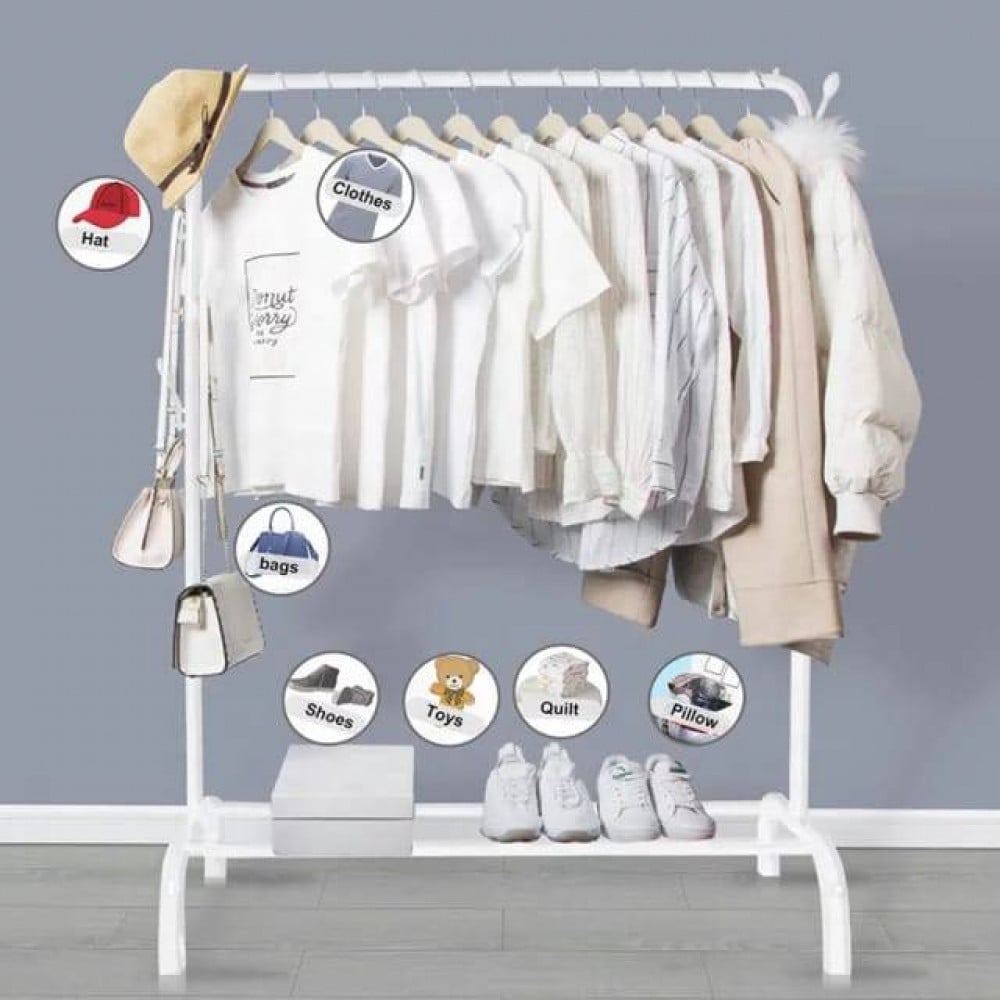 Features:
Sturdy Construction:
Built with high-quality materials, this hanging rack ensures stability and longevity, making it perfect for heavy or delicate clothing items.
Ample Hanging Space:
With multiple rods and adjustable heights, it offers ample space to hang a variety of garments, from shirts and dresses to coats and suits.
Easy Assembly:
The rack is easy to assemble, and its user-friendly design allows for quick setup without the need for special tools.
Wheels for Mobility:
Equipped with smooth-rolling wheels, this rack can be easily moved around your home or office, providing flexibility in arranging your space.
Versatile Storage:
The additional bottom shelf is ideal for storing shoes, boxes, or other accessories, maximizing the utility of the rack.
Specification:
Material: Heavy-duty steel
Dimensions: Size 147 x110 x 41CM 
Color : Black
Assembly Required: Yes
Upgrade your storage solutions with the Heavy Duty Cloth Hanging Rack – where durability meets functionality!
Package Include:
1x Heavy Duty Cloth Hanging Rack