ARE YOU ALWAYS LOOKING FOR A SHOPPING PARTNER THAT CAN COME WITH YOU TO LIFT THOSE HEAVY BAGS?
Our foldable shopping bag can ease your shopping and grocery experience by letting you conveniently carry your items without the weight of usual shopping bags!
Features:-
Safe and environmentally friendly bag. No more use of dangerous plastic bags. Durable and convenient bag can be switched to a hand bag to a shoulder bag quick.
Saves Space Portable bag can be folded like a fanny pack which saves space and easy to store around your shelf or car.
Multifunctional Shopping Bag – Once you open the zipper of the bag, it will turn it into a shopping bag. A practical shopping cart which makes it an easy and convenient bag.
Easy to Carry – The zipper at the top allows the bag to be of average size without taking up space. It is convenient to carry and receive with a sealed zipper, which is simple and safe.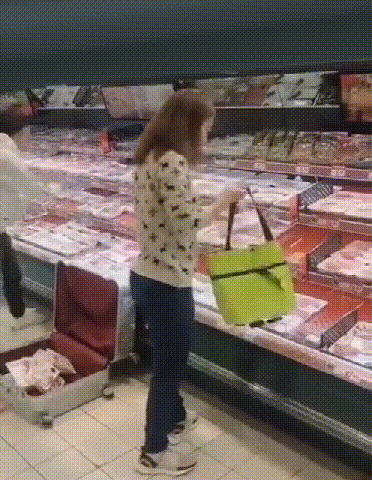 ---
Benefits
Trolley Design – You can also fold the wheels and it is convenient to carry. The wheels hide under the bag that makes it an effortless baggage for your stuff.
Large Capacity – Can be used as a tote bag or shoulder bag. Suitable for meat, fruits, vegetables, snacks and etc.
Can hide the wheel – when retracting small, you can also fold the wheels. It is convenient to carry. The wheels hide under the bag, and you can't really see it without paying attention.
2-in-1 Foldable Shopping Bags is perfect for a quick trip or a party, grocery store, gardening, camping, overnight sack farmer's market, outdoor adventures, supermarket, etc.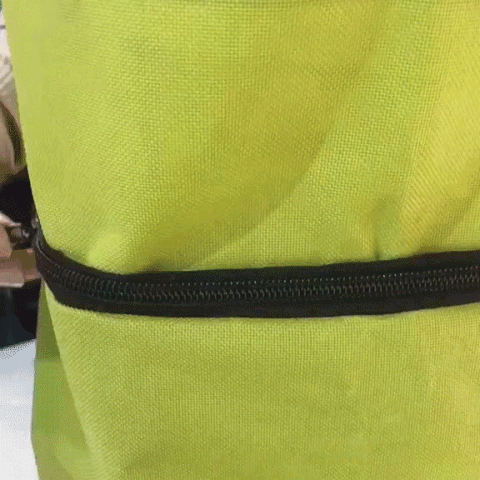 ---
   How to Use?
---
 Specifications:
Color: Dotted GREEN
Folding Size:28 x 18 x 4 cm.
Extended Size: 28 x 18 x 47 cm.
Capacity: 30 L.
Material: High-quality oxford cloth.
Package Include:
1 x Portable Foldable Shopping Cart.
---
  Frequently Asked Questions
1.Does it have large capacity?
A: Yes , it has large storage capacity
 2. Are wheels attached to the bag?
A: Yes, this bag can be converted into trolley bag also
 3. Where it is made?
A: It is made in Pakistan Product
 4. Can I fold it?
A: Yes, you have a chain attached in it you can easily fold it.